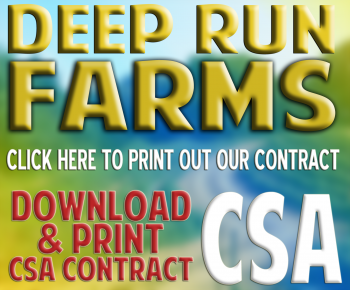 Community-Supported Agriculture (CSA) is a social economic model of agriculture and food distribution in which growers and consumers share the risks and benefits of food production.
You invest in the cost of crop production up front, and we supply you with a box of fresh vegetables every week.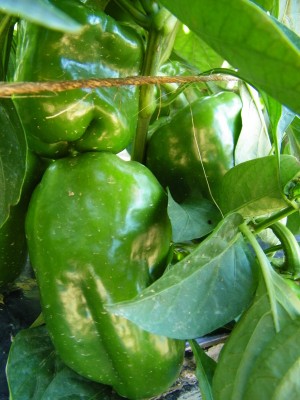 Advantages of Community Supported Agriculture for Participants:
Enjoy the nutritional benefits and superior flavor of ultra-fresh food.
Incorporate a wide variety of new vegetables into your cooking.
Develop a relationship with the farmer who grows your food and learn more about how your food is grown.
Get an opportunity to visit your farm.
Find that kids typically favor food from "their" farm – even veggies they've never been known to eat.
Vegetable Crops
Spinach, Spring Onions, Beets, Radishes, Cauliflower, Broccoli, Cabbage, Summer Squash, Tomatoes, Bell Peppers, Jalapeño Peppers, Eggplant, Cucumbers, Sweet Corn, Cantaloupes, Watermelons, Pole Lima Beans
How Community Supported Agriculture Works:
Participants pay Deep Run Farms the cost of crop production up front: ($500 for a Full Share | $250 for a Half Share.
Deep Run Farms provides the participant with vegetables each week (by pick-up only).
Deep Run Farms will supply each member with a canvas bag at the beginning of the year, which they will use for pickups.
The vegetables provided will be based on what Deep Run Farms produces seasonally and will be equally proportioned to the dollar amount contributed by each participant.
A "Half Share" will receive half the amount of vegetables, but requires the same number of pickups.
Deep Run Farms will provide our CSA participants with the designated amount of vegetables once a week for a guaranteed 18 weeks starting May 1st (if the season permits, the pickups could be offered an additional one to two weeks). The vegetables provided will only be vegetables that are produced from our farm.  Deep Run Farms guarantees that we will only provide fresh vegetables that are of the highest quality possible.
Please note that CSA participants get to choose whatever items they want. Deep Run Farms will set up a bunch of vegetables that will be available that week and they can choose what they want 6-7 items for a half share and 12-14 items for a full share.
Pick-up Times:
At farm Sunday 10:30am to 1pm
At farm Tuesday after 5:30pm
New Rebate Offer for Referrals!
Deep Run Farms loves building relationships in our community, and we'd like to reward our loyal customers for referring their friends to our CSA program. This year, we're offering a $10 rebate to those who recommend a customer who purchases a full share, and a $5 rebate to those who recommend a customer who purchases a half share. The rebates will be given out on the first week's pick up.